Innoscents is a small company that makes luxury items in skincare, perfumes, and pampering items. The package I am reviewing to day is the monthly subscription service for the solid perfume sticks.I actually couldn't wait to try this and was waiting on them to "launch" this service....For one I really like solid perfumes, for two Innoscents offers a lot of fun and yummy scents you don't see everyday...what better way to try them all out than get the monthly subscription...great for gift giving or a little indulgence for yourself.

OK, On to the items I received...


my perfume sticks arrived in a small packing envelope and was sipped very quickly.I believe from the time I ordered it to the time it arrived was only 4 or 5 days including a weekend.


When I opened the packaging envelope this was the cuteness that was waiting for me...I love it...how adorable...I actually made sure I kept the paper and ribbon preserved very well when I unwrapped to smell and took pics so that if I decide to gift any of them I have the ability to make them just as cute for my recipient as they were for me....that being said I doubt I will be gifting these... I am pretty fond of them already and I am enjoying trying different scents at different times of the day (one in the morning when I get dressed, another after my evening bath at bedtime)





This is the Vanilla Bean Perfume Stick (from the dessert collection value $5.00)- this smells totally delicious almost like something baking in the oven. My hubby also likes this one a lot. I have been putting this on after my bath the last couple nights.



This is the Neroli perfume stick(from the dessert collection value $5.00)- this has a classic scent that is nice on it's own but I actually have been pairing this with the vanilla bean one above...the two of them together is a very unique scent that I simply love (hint to Innoscents if you are reading this...a bath product with this vanilla /Neroli combo would be AWESOME)




This is the Karma Sutra Perfume Stick (Vintage Collection $6.00)- "

You can't have good karma without some good romance! An enchanting mix of musk, woods, mulled fruit, citrus peel, spice-berry, green berry, vetiver, patchouli, sandalwood and myrrh! A lovely combination"




that was a description from Innoscents website just so you would get an idea of what is smelled like...OK want to know something REALLY strange here...this scent reminds me of attending a pentacostal church when I was a young girl... And I KNOW that has Nothing to do with The Karma Sutra or the romance of the scent...it just envolkes a long ago childhood memory, they say scent is a huge memory trigger I

believe

it complety...I LOVE this scent simply because it take me back to a simpler time and place... I think I will wear this often.




This is the White Tea perfume stick (from the vintage collection value $6.00) "

WOW, this scents is delightfully sweet and slightly herbal. You can smell hints of white tea, apricot and ginger. It's is a blend made out of perfection!"

that was the description from the Innoscents website just so you have an idea of what this smells like...this is actually my FAVORITE of the four perfume stick I received, I explain why..but it just makes me happy...and that is a good enough reason...plus hubby likes it as well.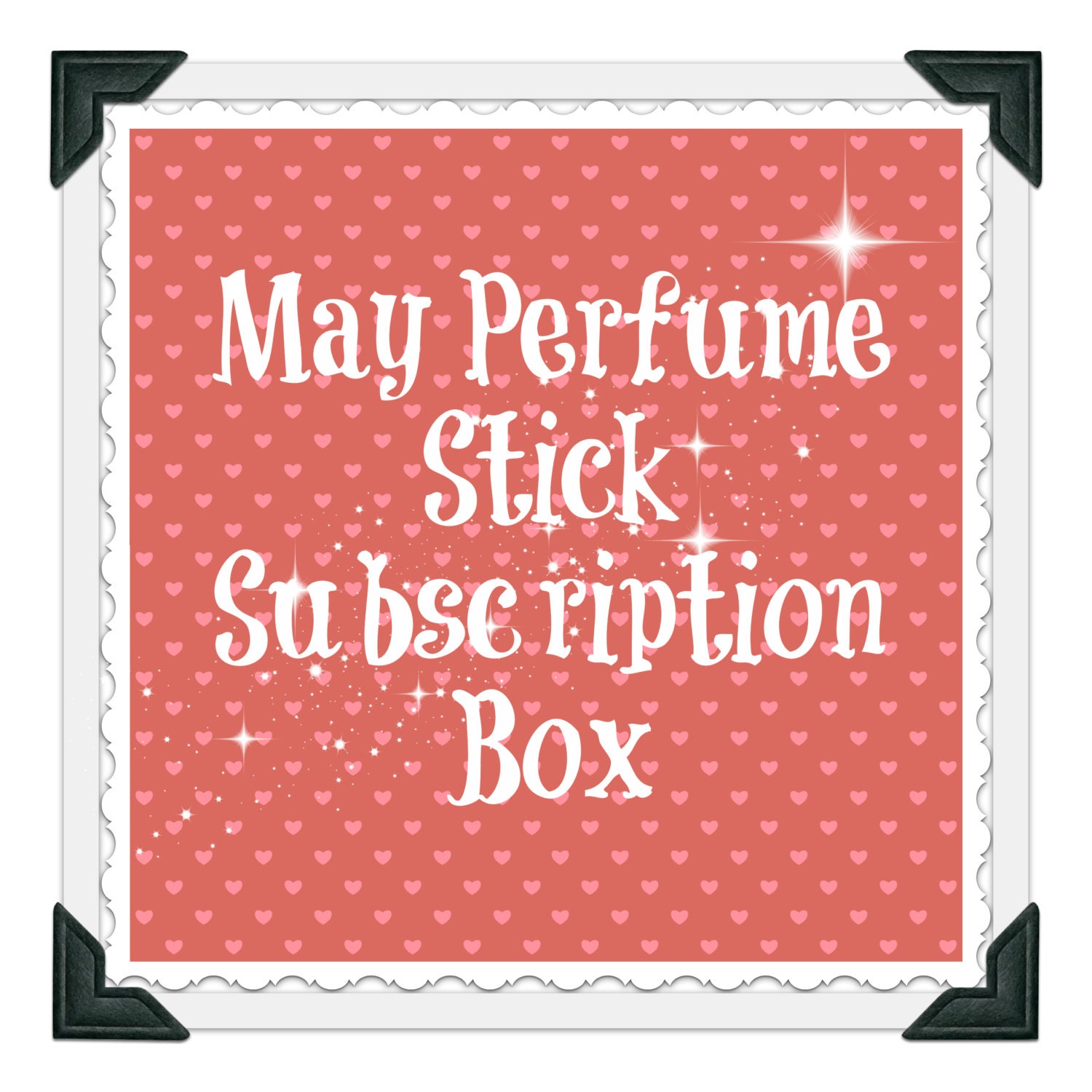 I would first off like to point out that Innoscents does not only sale perfume sticks, they have many other items for purchase...in fact I can't wait to try the overnight lip butter or the hair oil (I think I have mentioned in previous reviews how I am on the hunt for the perfect hair oil for my mop of hair)

Now that I have said all of that the monthly subscription I have subscribed to and have reviewed here is the monthly perfume stick "box" It is $20.00 a month and I think well worth the cost, the solid perfume sticks last a long time, and they have huge impact so a little goes a long way and you have a variety of scents to match your mood or activity.

I know some people are a little afraid of purchasing from a smaller unknown company, but I am just the opposite I prefer the smaller companies because the quality is always top notch and the customer service is impeccable You get to build a relationship with one another and they get to know your likes and dislikes and know when a new products would e perfect for you as opposed to a bigger company who just wants to sell without thought to what is actually the best match for the customer...with a smaller company like Innoscents you get not only a great product, great customer service, but the type of relationship that used to exist between shop owners and their patrons a century ago....

I do highly encourage yu to not only consider purchasing the perfume subscription but look around the website and see all the offering Miss Nadia has put together for you...all made by hand in small batches with love and a passion for what she is creating... I don't thins you will be disappointed with anything she has to offer (perfume sticks are also available for single purchase in addition to numerous other beauty items and scents)

To Visit Innoscents website chick here---->Innoscents Bath and Body